KOWA RAMERA BLACK
Manufacturer : Kowa Optical Works Japan
Dates : 1959
Plastic six transistor radio with16 mmminiature camera .
Also sold under the name Bell Kamra.
Makes 10x14mm exposures .
Prominar f 3,5/23mm lens
3 speed shutter 1/50-1/200sec and B
Available in : Black ,Red ,Bleu and White .
Comes in original box .
With : Battery,ear phone in case ,camera case and inspection tag.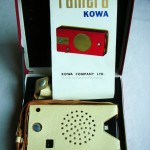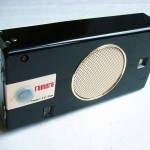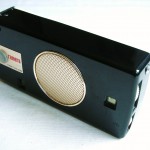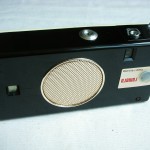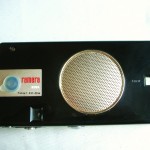 All in matching colors.