JOHN PLAYER SPECIAL SPY  CAMERA
Spy camera disguised as a package of John Player cigarettes.
Camera mechanism isKiev303 .
Disguise is a metal duplicate of a cigarette package.
The "cigarettes" protruding from the top are actually the controls to operate the camera .
There should be space for 2 real cigarettes to complete the illusion of reality.
Once touted as "KGB" spy camera ,current information indicates that most or all of these cameras have been manufactured expressly for the collectors by modern entrepreneurs inPoland.
The first generation with enamelled metal bodies normally sold for $400-600.
Now they sell for $ 200-500
Recent ones with plastic outer skin often sell on ebay under $ 100.
It was sold in a larger, fake, JPS cardboard box with a spare film
cartridge.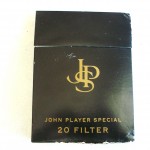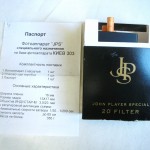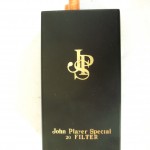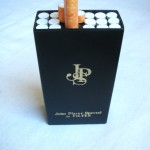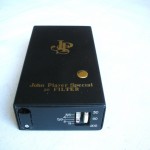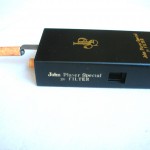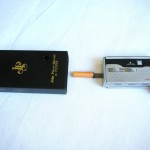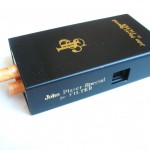 The source of the recent versions is unknown.