KUNIK MICKY MOUSE CAMERA GREEN/GOLD
Manufacturer : Kunik, Walter Kunik KG Frankfurt Germany
Date's : 1958.
Subminiature camera takes 16 exposures 14x14mm on 16 mm Rollfilm.
Lens : Meniscus f 9 /25mm .
Simpel shutter 1/50sec.
"Walt Disney — Mickey Mouse Camera" on the lens nameplate.
The short production run was possibly due to them not being sanctioned by the Disney Corporation.
This is the model in green /gold color ,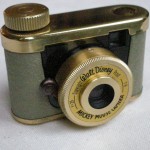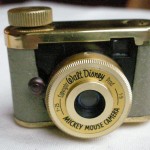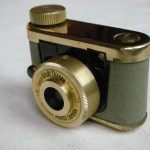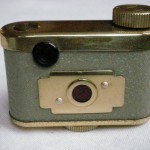 very uncommon